In the early stages of growth pretty much everyone's beard looks thin. It isn't until you grow the beard out for a little bit – about three months – that you can tell whether your beard will stay permanently thinner than average. The great news is that thin beards can look awesome as long as you pay particular attention to the fading and evenness of the length of each of the areas of your beard. In this article, we can go over the top thin beard styles and how to start a thin beard so that it always looks smashing!
The top thin beard styles are the beardstache, the detached goatee, the Balbo beard and a beard where it is faded on the cheeks and reaches maximum density at the jawline or chin. Closely trimming your thin beard in the right places can also help make it look fuller!
Most beard growers are incredibly critical of their beard at all stages of its growth. If you want to know more about why your beard looks so thin you can check out my other article – why does my beard look so thin? What you can do about it – click here to be taken to article.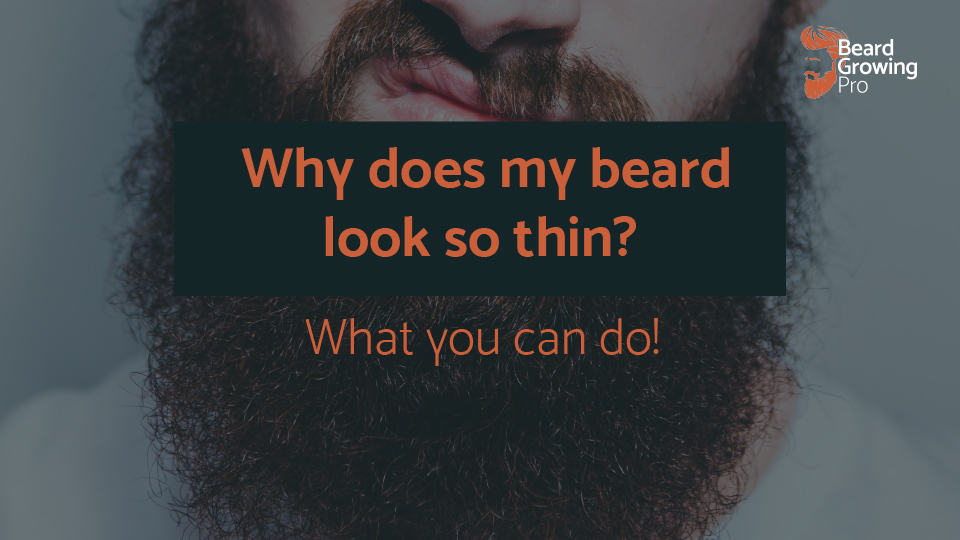 One of the most important questions is can a thin beard look good? And is it even worth growing a beard at all?
Can a thin beard look good?
A thin beard can look good if you pay close attention to the styling and make it look as intentional as possible. You have two carefully fade from weaker parts of the beard into areas of stronger growth. Choosing a style to match your strong points is key.
There is no doubt that a thin beard can look good as long as you either pay a father to trim up your beard every couple of weeks. Alternatively, you'll have to purchase a good quality set of beer trimmers which can reproducibly and closely trim your beard at multiple lengths as to fade it from patchy and thin areas into areas of higher density and growth.
Top thin beard styles
Here are the top thin beard styles for beards that are sinning in certain areas. As you go through each style I would recommend checking out and comparing how the style would sit on your beard given your current growth patterns and density.
Not every style in this list will suit every person with a thin beard – but I'm confident that there is at least one style in here which would suit your growth patterns and preferred style.
Detached goatee
The detached goatee is characterised by very short hairs on the cheeks and slightly longer length in the moustache, soul patch, and chin. The great thing about the detached goatee is that none of the parts of the goatee need to connect for this style to look great.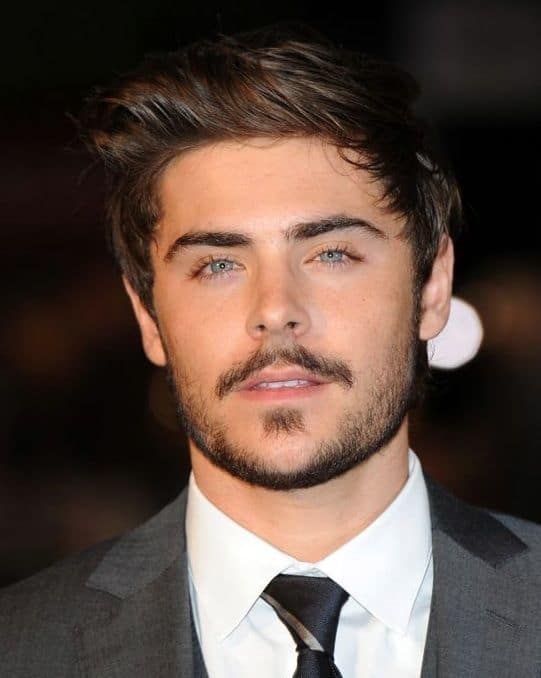 Because the neckline is visible you need to make sure that you shave up the neckline at least every couple of days and that you line it up as best you can so that it looks professional at all times.
Fading from the cheeks into the goatee can be done with trimmers with a guard or it can be left alone to your natural growth patterns to make that graduated length connection.
Whatever you choose, make sure that you trim at this regularly and that you use a trimmer with a guard even on the shorter areas of your goatee to keep it looking even in length.
Blended cheeks
Typically, people with sin beards have thin growth on the cheek area of their beard. This blended cheeks style really comes down to working with your beard and fading from areas of low density into areas of high density. You have two options for blending.
Firstly, you can blend from your cheeks down to your jawline. If you have good growth on your jawline this would be a good option for you and would look more graduated than the Balbo style that I will be talking about later in this article.
Secondly, you can blend from your cheeks down to your chin. If you do not have a significant amount of growth on your jawline there is no reason why you can't blend down to your chin which will enable you to show off all of the growth that you do have. The majority of men are able to grow relatively good chin hair and blending your cheeks into this will make your beard look as intentional as possible which means that it will look better to an outsider.
Short all over
If you have a thin beard there is no doubt that keeping it short all over is one of the best ways of making your short beard look intentional and stylish.
Keeping your beard short all over to a homogenous length is going to be the one way that your areas of growth do not make the areas of thin growth look too out of place.
This is a fantastic style for being able to keep with it at home and you can vary the lengths on the trimmers to make sure that you match your density differences to the best length which minimises the look of your thin beard.
Beardstache
This beard style is fantastic for someone who can grow a stellar moustache but struggles to grow a thick hair on their cheeks.
In this beard style the moustache does all of the hard work for you and even the smallest amount of hair on the rest of your face turns a moustache into a beardstache.
The beardstache relies on keeping the chin, jaw and sides quite short but allowing extra growth in the mustache region! How long is up to you but this image below is a brilliant combination in my opinion.
The beardstache can suit a load of face shapes but can be particularly useful for softening the edges of a square face. The style of the mustache is up to you, but it shouldn't extend past the jawline for purposes of balance with the rest of the face. The contrast between the length of the beard and the shortness of the beard around it is also up for you to decide what is best. However, I think the best way to rock with look is with a small amount as contrast as possible to make the mustache stand out.
Short shaggy
The short shaggy beard style allows people with even the thinnest beard to own their shakiness and the quirks that their beard has in terms of growth.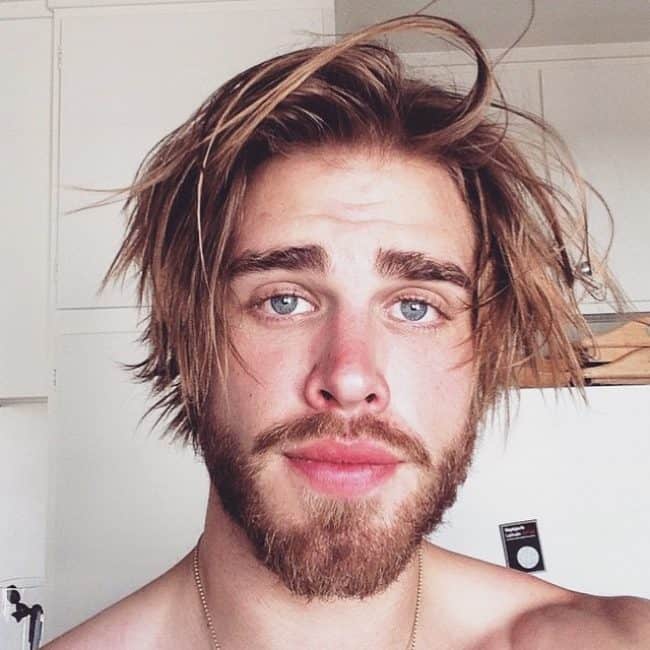 The trick with this one is just left the beard grade 6 weeks and then trim it back to a shorter length. You should also keep the moustache short, and the shaggy look is from uneven hair growth which can be emphasised with a little bit of beard balm to give texture to the shorter beard.
Given the beard looking at shaggy as possible in the shorter days is tough because you need to trim the beard whilst also allowing it to grow so that it looks shaggy. Trimming every month is probably the best option for balancing trimming and shagginess.
Balbo Beard Style
The Balbo beard style is characterised by the absence of hair on the cheeks but gives the full effect of a beard by having long hair along the jawline. Having a strong moustache also helps you pull off this off. Growing out the moustache so the top hairs of the moustache fully fall across the full depths of the moustache is key for pulling off an affective Balbo.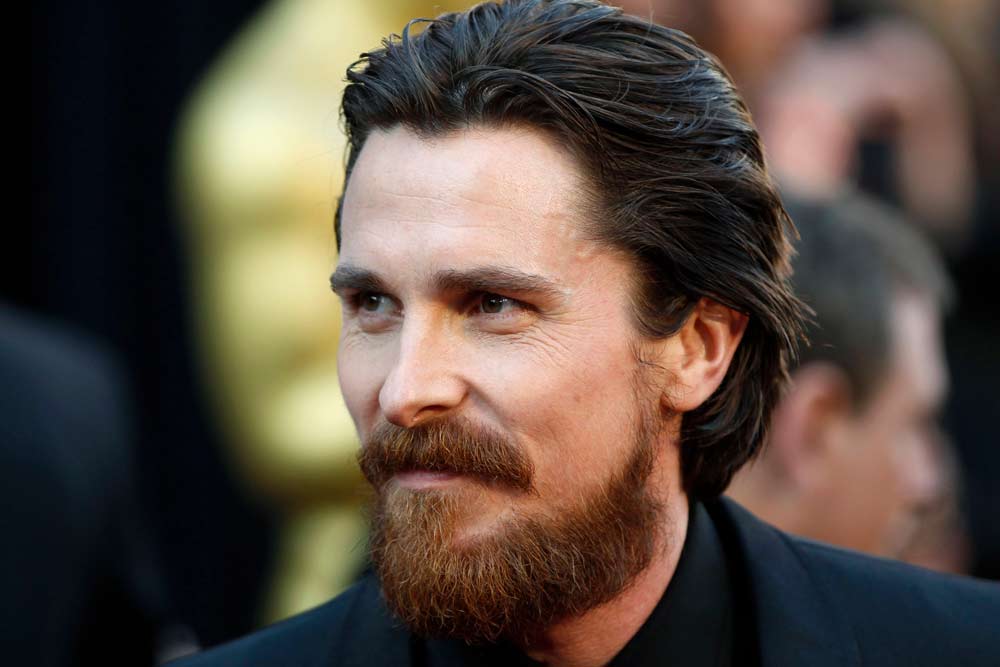 If you grate your jawline longer you would need a thick moustache to balance it out but feel free to grow the jawline for as long as you want. Given the length of the beard you'll also have to use beard boil and balm to provide some level of wax and using a blow dryer or beard straightener to keep the beard pointed in one direction wouldn't go amiss.
Thin beard styles for a round face
The best thing beard styles for a round face all have the same thing in common – they try to minimise the effect of your round face by allowing the front of the beard to grow out.
The extra length of the beard at the front minimises the effect of the roundness of your face.
Blended to your chin
The first starlet may work for a round face is a star that is blended on the sides and then longer on the front. This hides the roundness of your face by elongating at the front.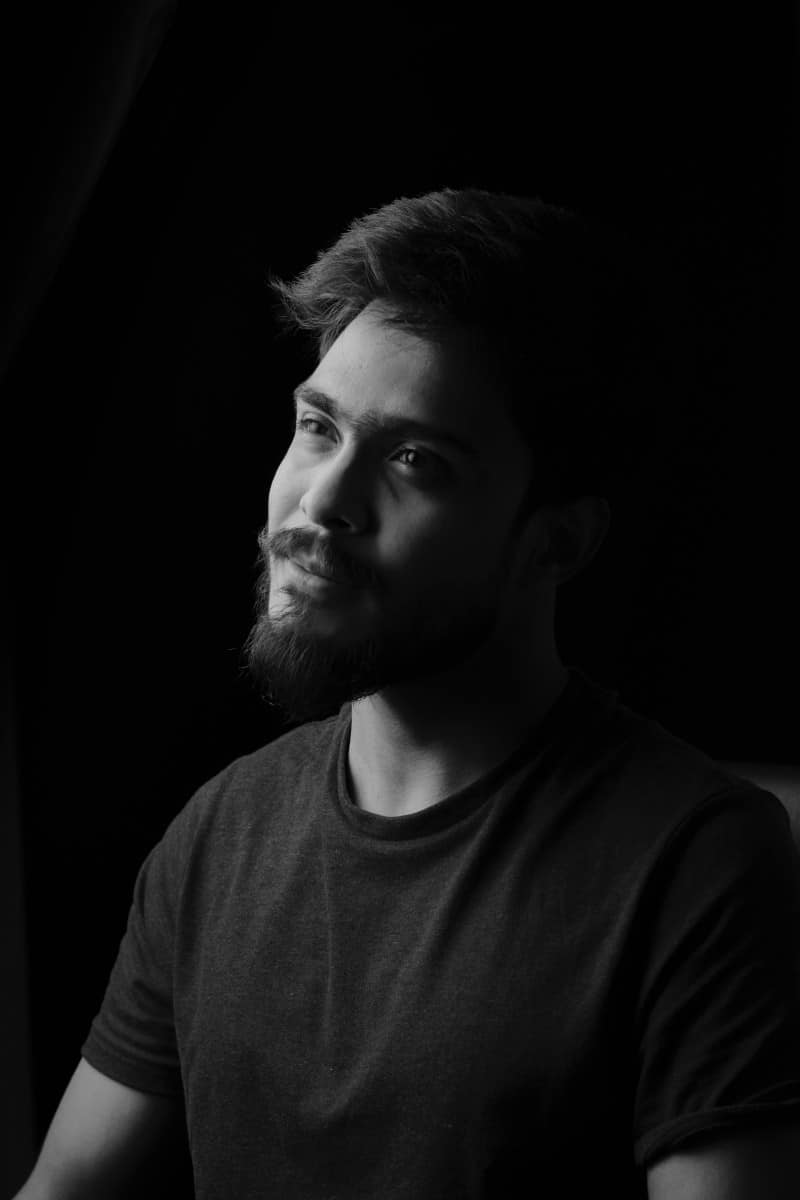 Sometimes, this style actually exaggerates the readiness of your face and that's very dependent on the length and density of your growth. If you find that this style is accentuating the roundness of your face you can invert the style and keep it short on your chin and allow the sites to be slightly longer.
In my experience, the slightly longer sides sometimes covers but the roundedness of a round face.
Stubble (five o'clock shadow)
You should consider keeping your beard at a 5 o'clock shadow if you have a round face. Sometimes this can be the best and most effective method of hiding a round face whilst also giving you a little bit of a beard.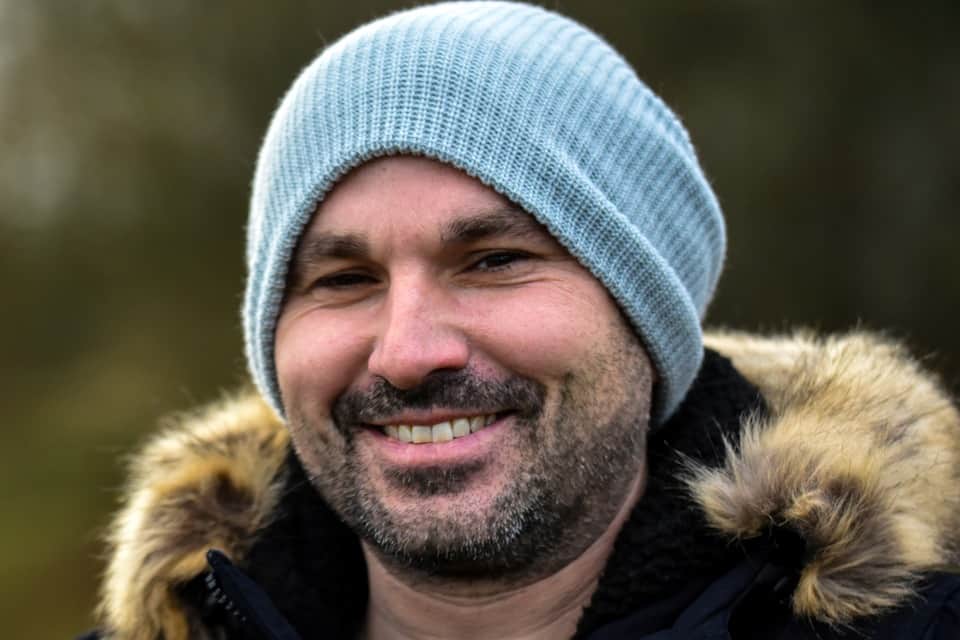 This is clearly the only people that want a very short beard and have trimmers which are able to do about 0.5 mm all over.
This beard is a good starting point for people with a rounded face and allows you to trial growing out the chin, and/or sides of the face.
Long thin beard styles
If you want a long beard and you have thin growth you should consider a ducktail or Long goatee style. Both of these enable you to work with the thinker areas of your growth whilst minimising the thin areas.
Ducktail
The ducktail beard has a good length at the chin and comes to a point. The sides are kept relatively skinnier and match the line of the chin so that it all flows nicely to the front of the face. The mustache can be kept longer or shorter and you can also define the cheek lines with a single blade safety razor for extra impact.
Keeping the beard symmetrical and well-styled will require a fair bit of balm or wax. If you want a long beard but don't want the busyness that often comes from the curliness of the sides – this beard is a fantastic option for you. Keep the sides well-trimmed and the chin at a reasonable length and the ducktail beard will fit in in nearly every professional setting!
Long goatee
This style of goatee is perfect for people with strong chin growth and have a healthy sense of patience. Growing only on your chin, it'll take 6 – 12 months for you to grow a really long goatee and you'll have to look after it along the way. Make sure that you apply plenty of beard oil.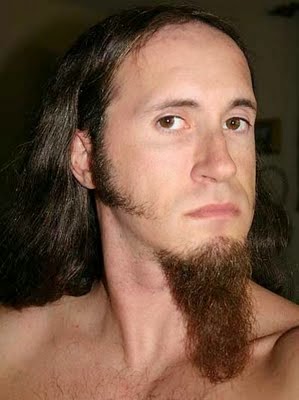 The great thing about this style is a you can back it up with hair from underneath your chin to make it look thicker than it would appear from only the growth on the front of your face.
How do you style thin beards?
Making a short beard look good comes down to making the style and length of each part of your hair look intentional. Unlike longer beard styles, there is a small margin of error when it comes to trimming.
This is why getting to grips with a good set of trimmers and learning how best to use them will mean your beard remains looking it's best! Here are the areas of the beard to pay particularly close attention to:
The cheek line – the cheek line of a short beard can be left messy and not defined but all but a couple of short beards are going to require you to shave the top part of your beard. This cleans up any stray hairs that may be found on the top line of the beard and keeps it looking more intentional.
The lower mustache line – The bottom line of your mustache should be kept straight and slightly above the lip (unless you are going for a beardstache).
The neckline – the neckline of any short beard is really important and we'll cover how to define and trim your neckline in the next question. Keeping a well-defined neckline is important as this is one of the first places that a short beard can start to look messy.
The evenness of the length of the hair over the entire face – regular trimming with a good quality beard trimmer will be one of the best things you can do to keep your short beard looking awesome! Get a beard trimmer with a number of different guards or guard settings so you can play about with the perfect short beard length. Don't be afraid of moving the beard trimmer a lot to easily access all of the different parts of your face. come at the hair from different angles too!
Maintain any fades – fades are a really great way to make a short beard stand out. You can get a fade for a special occasion – you don't have to keep it all the time. It's best to get fades done professionally – It's really hard to do them on your own! But, there are plenty of great tutorials if you want to give it a go on your own – it'll just take a bit of time to get good at it.
If you want to find out more about thin beards check out my YouTube video:
Summary
In this article we have gone through all of the thin beard styles including the expert styling tips that can make your beard look awesome.
In summary, it's about working with what you've got and using trimming and styling techniques to emphasise your good points and decrease the attention on the bad points of your beard.
All of the beard styles in this article have been chosen because they are not only popular but also easy to maintain at home. Not all of the photos in this article will be suitable for everyone but you can take inspiration from nearly every single one. Remember to work with your beard and not against it and you will end up with a thin beard style that you love!